​helping authors and speakers to monetize their content using online classes.
Most authors and speakers are focused on creating a career, getting speaking gigs, or getting their next book published.
APM steps in to provide a revenue stream that enables them to make more money while serving their audience.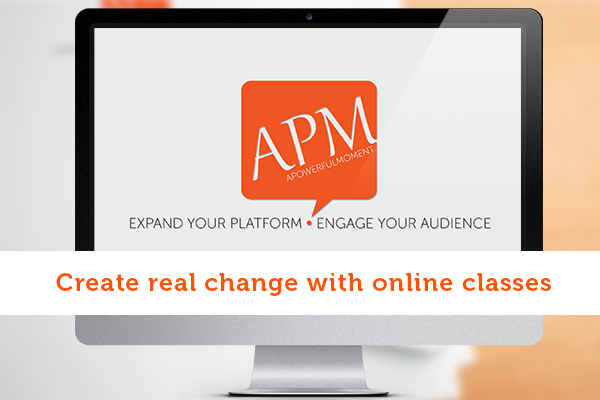 Too many seminars, events, and conferences, lose valuable momentum by not offering to continue the experience AND take it deeper through ongoing training.
For authors- Online classes allow your content to live and breathe and do the most incredible thing, bring your books alive.
For speakers- Online classes allow you to continue the momentum of your live events.
---
Authors
Use online classes to extend the life of your books and finally help your readers to take action to change their lives forever.
Speakers
Use online classes to continue the momentum of your live events.​ Start your movement live and continue it online.
And more....
​Small business owners, not-for-profits, consultants, coaches- use online classes to better serve their audience.
​
There's a movement happening.
​
If you want to be a part of it, let's get connected!!
​
If you're looking for a way to stand out in this crowded marketplace – Live online classes are for you!
Don't allow another speaking event or book launch, to pass you by without having an online class to offer. AND....
By the way, the next time you're at the end of an interview, and they ask how people can connect with you further-you can tell them about your online class.
​